Key Change Northumberland
Funded by Youth Music, Key Change Northumberland is an ambitious project from Queen's Hall Arts in partnership with Youth Groups in the Tyne Valley and Core Music CIC.

The project centres on young people (the Key Changers) creating a brand-new festival in the Tyne Valley - a festival for young people by young people.
Here's a look back at the Key Changers prepared to run their own festival in September 2023...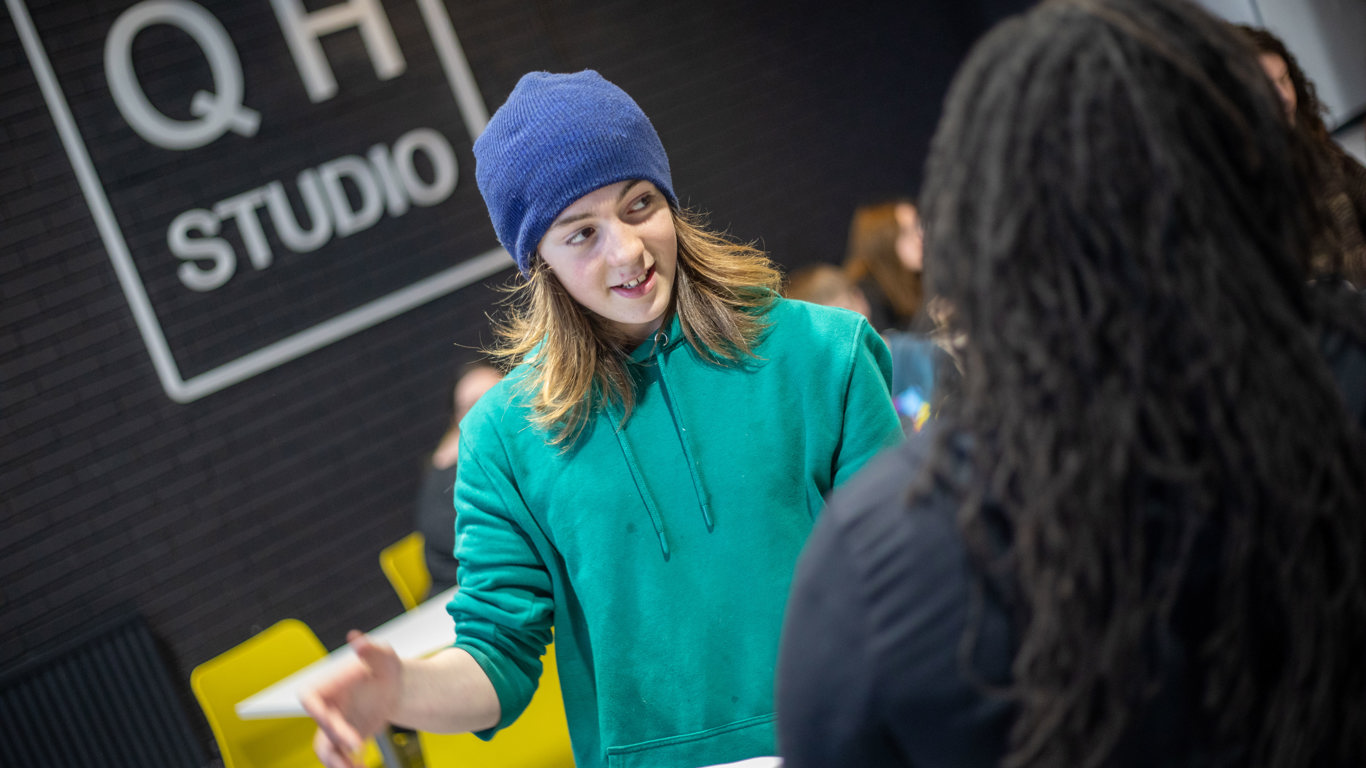 Key Change Northumberland places young people at its heart with a focus on supporting participants to progress their skills and experience in order to succeed in presenting a brand-new festival in 2023 and more exciting events in 2024.
The group benefit from ongoing support from the Queen's Hall Arts team alongside workshops and activities from music industry professionals and facilitators. This is a unique opportunity to experience running an event and to learn about the professions that work behind the scenes in the music industry. 
 
Arts Awards at different levels are also offered to participants.

For more information or to find out how to join the Key Change Northumberland group, email the Box Office team.
Find Festival 2023
In September 2023, the Key Changers successfully presented the first ever Find Festival in Sele Park, Hexham! Here's a look back at the day...