Pocket Sinfonia
Saturday 14 October, 7.30pm
Tickets From £8
Main Theatre
No Future Dates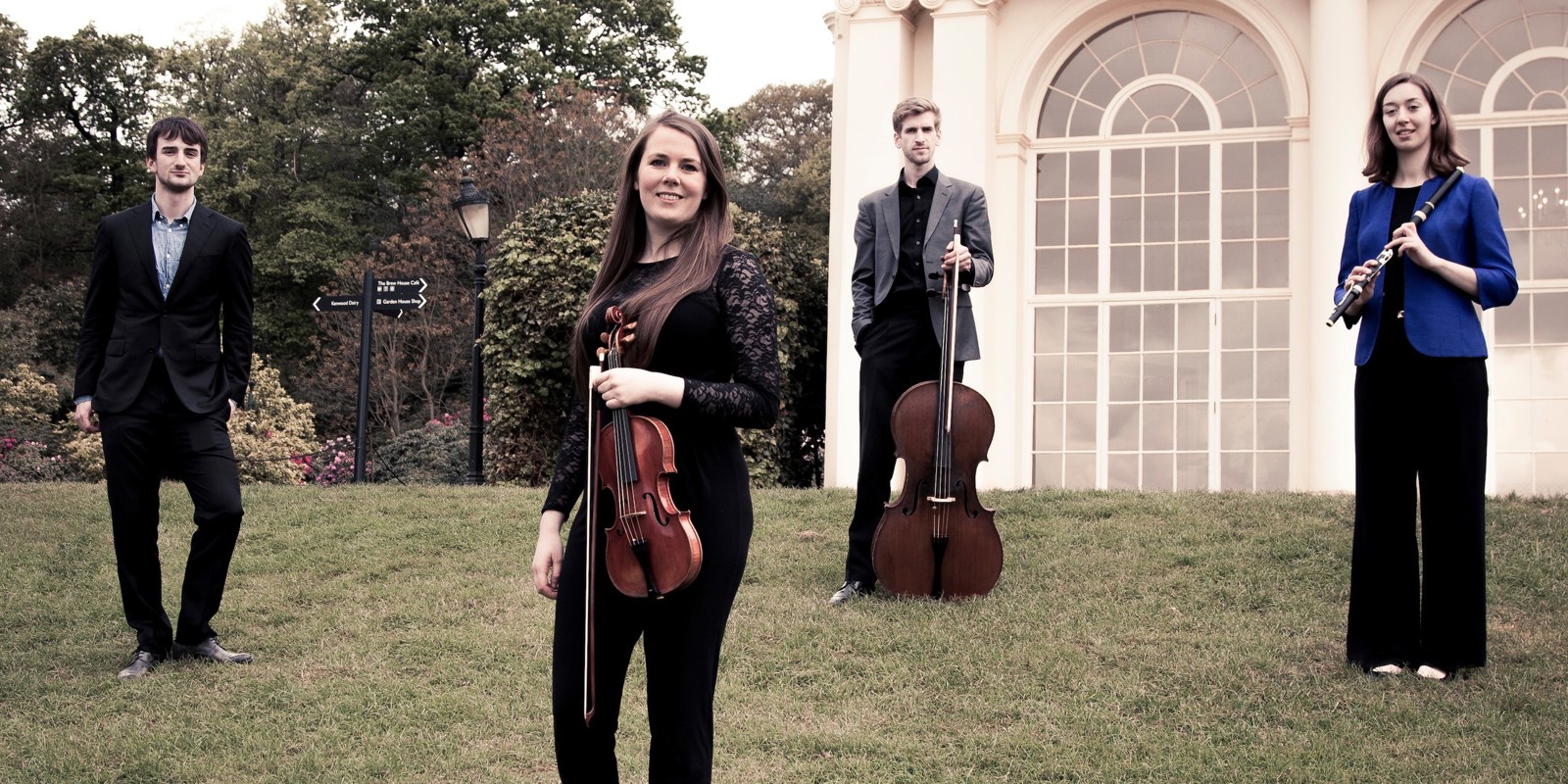 Please note: seating for this event is unreserved 
Performers
Pocket Sinfonia have made their name reinterpreting orchestral masterpieces in fresh and dynamic arrangements for four instruments – flute, violin, cello and piano. Already in the late 18th and early 19th centuries, composers such as Hummel and Clementi, were transcribing the orchestral music of Mozart, Beethoven and Haydn for smaller ensembles. Now the Pocket Sinfonia perform some of these earlier arrangements alongside new ones of orchestral works by Mendelssohn, Tchaikovsky, Grieg and Prokofiev which they create and commission themselves. 
It's the Pocket Sinfonia's own arrangements which feature in tonight's concert. Violinist Eleanor Corr has arranged the overture, nocturne and scherzo from Felix Mendelssohn's miraculous music for A Midsummer Night's Dream, along with extracts from Prokofiev's Romeo and Juliet ballet. An arrangement of Fanny Mendelssohn's Overture in C by Emil Dunscumb, the ensemble's pianist, completes the programme. 
It promises to be an enchanting evening, highlighting the effervescence and spontaneity of Pocket Sinfonia's playing and showing these great pieces in a new light.  Take a look at the Mozart and Haydn videos on this page to see what we mean!
"In terms of sheer energy, the palm must go to Pocket Sinfonia, who managed to make Mozart's brilliant Haffner Symphony burst with the energy of an orchestra." The Telegraph
"The essence of Mozart, distilled by Hummel, and performed with skill and panache by Pocket Sinfonia." Islington Proms
Programme
Fanny Mendelssohn, arr. Duncumb - Overture in C major
Felix Mendelssohn, arr. Corr  Pocket Sinfonia - A Midsummer Night's Dream (suite) – Overture, Nocturne and Scherzo
Prokofiev, arr. Corr - Romeo and Juliet (suite)