Over 55+ Ballet
Thursday 16 November, 2 - 3pm
Tickets From £3
Studio
No Future Dates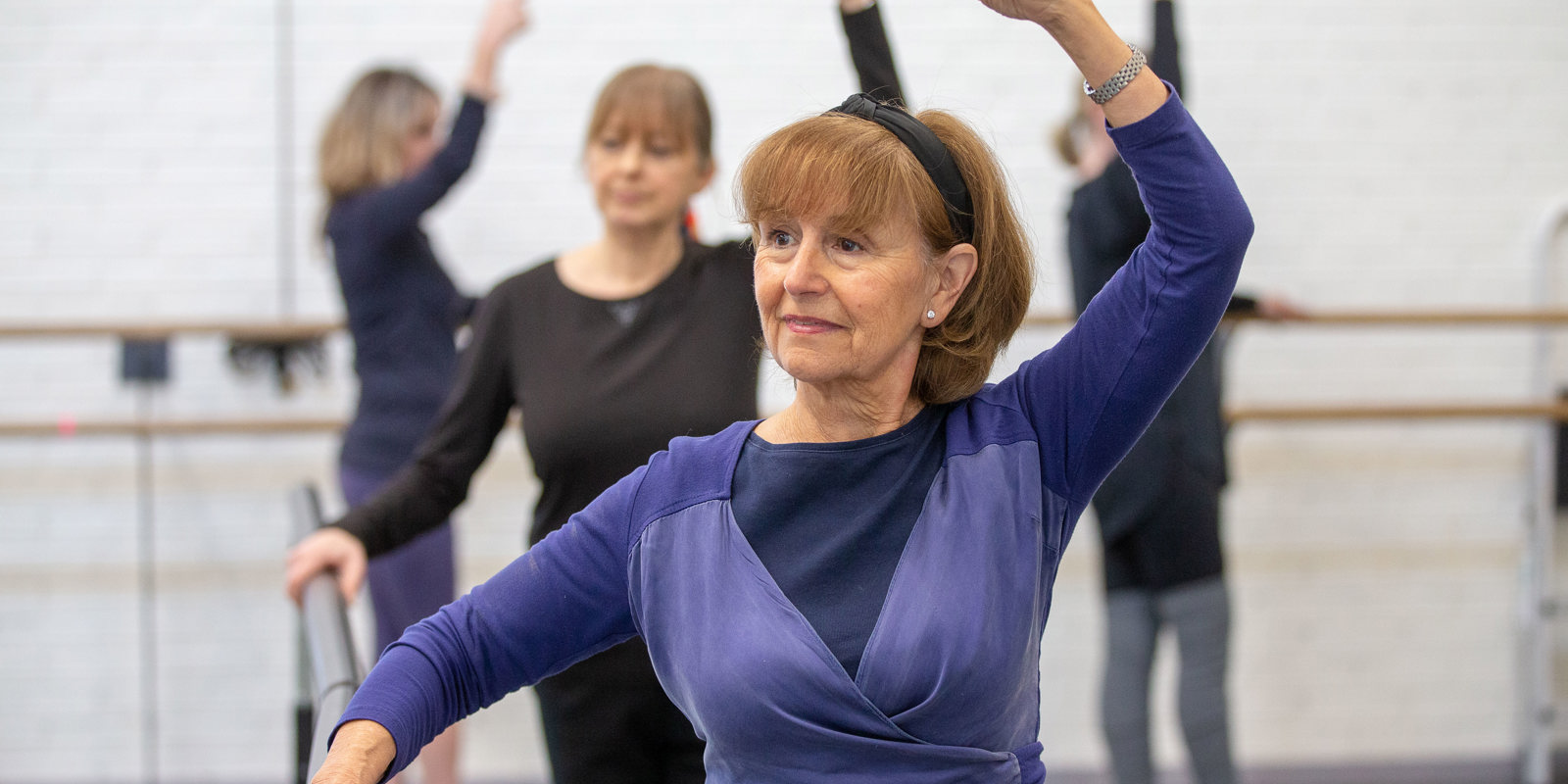 This is an introductory Ballet class created for the more mature body.

Ballet targets core strength, flexibility, balance and alignment whilst challenging the mind through musicality and sequencing.

This class is a wonderful way to stretch, learn, and engage your sense of expression through classical movement in a friendly and positive environment.
This session will be led by Beth Veitch
Beth is a dance maker, facilitator and movement practitioner based in Newcastle upon Tyne.

She began her dance training at Dance City and has an MA in Dance Performance from the University of Chichester. Beth has performed both in the UK and internationally with various dance companies and has a range of teaching and facilitation experience, working within schools, colleges, care homes, community settings and charities.

In 2021, Beth was a recipient of The Charlotte Grant Early Career Artist Award and was commissioned by Dance City to create 3 short films. This marked the beginning of a choreographic practice, now developing under the name Beth Veitch Dance. Beth's first live work Waiting on It toured to Queen's Hall in Autumn 2022 and was selected to be performed at Reykjavik Festival 2023.

Beth has recently created a film Waiting for a Hug with a mature movers group based in Berwick-upon-Tweed which has been screened in theatres, cinemas and at film festivals. Amongst other artistic engagement projects, she continues to work with Tees Dance and their MoveUP programme, engaging young aspiring choreographers in the Tees Valley to develop their creative voices.

Her practice centres around creating artistic work with heart and a Northern voice, championing inclusion, brave spaces and accessibility and providing meaningful arts engagement opportunities across the North East with the core belief that every body can groove!

More on Beth's work and practice can be found at www.bethveitchdance.com