Melrose Quartet
Sunday 3 December, 7.30pm
Tickets From £18
Main Theatre
No Future Dates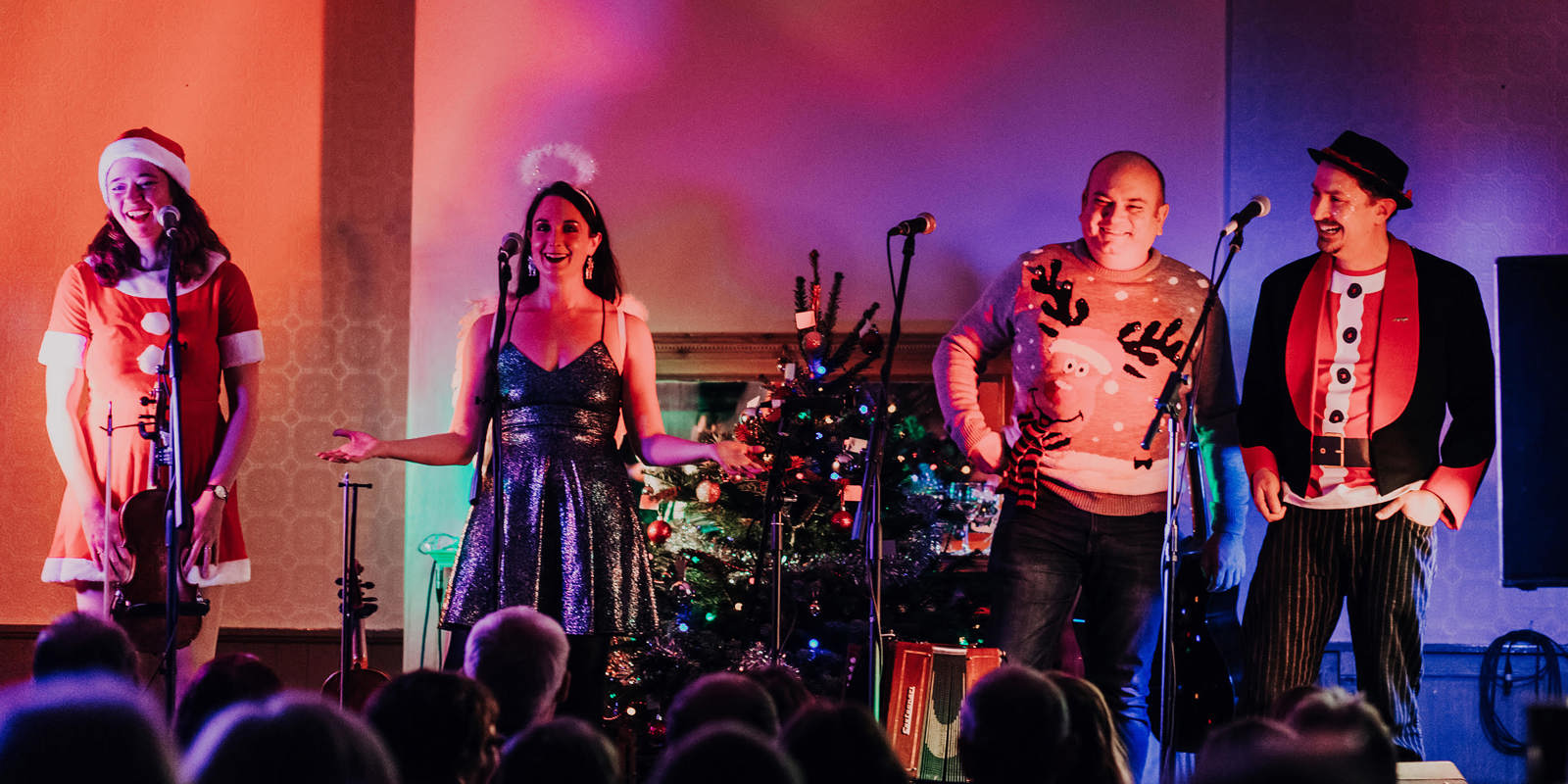 A Christmas concert like no other! Sheffield's celebrated Melrose Quartet invite you to join them for an evening of festive songs and good cheer. With their trademark exquisite close harmony and high energy instrumentals, the band will treat you to the finest rousing Sheffield Village Carols, alongside new seasonal songs and some hilarious games that will put a smile on the face of even the most hardened Scrooge! 
Melrose Quartet are Nancy Kerr (voice, fiddle), James Fagan (voice, bouzouki, guitar), Jess Arrowsmith (voice, fiddle) and Richard Arrowsmith (voice, melodeons). Summer 2023 saw the release of their fourth studio album Make The World Anew, following the critical success of Dominion and The Rudolph Variations. Their debut album Fifty Verses was nominated for Best Album at the 2014 BBC Folk Awards.
From deep roots in their hometown's vibrant music, song and dance scene, to smashing concert appearances all over the UK, the Sheffield band have forged a reputation for making music that truly connects with people. All four are internationally renowned singers, instrumentalists and writer/composers, and in 2017 they were proud to be named the patrons of Whitby Folk week. 
Combining strong instrumentals especially inspired by English dance music with four-part harmony singing, Melrose Quartet are equally comfortable leading a chorus session as playing concert halls. A truly all-round act of the highest quality. 

Audiences can enjoy the music Hexham Village Band who will play in the foyer before this event.
The Hexham Village Band is Hexham's very own community ceilidh band, based at Core Music and led by David Oliver. They run their own regular public ceilidh dances, usually in Hexham but occasionally elsewhere.