Khrystyna Mykhailichenko
Saturday 13 April, 7.30pm
Tickets From £8
Main Theatre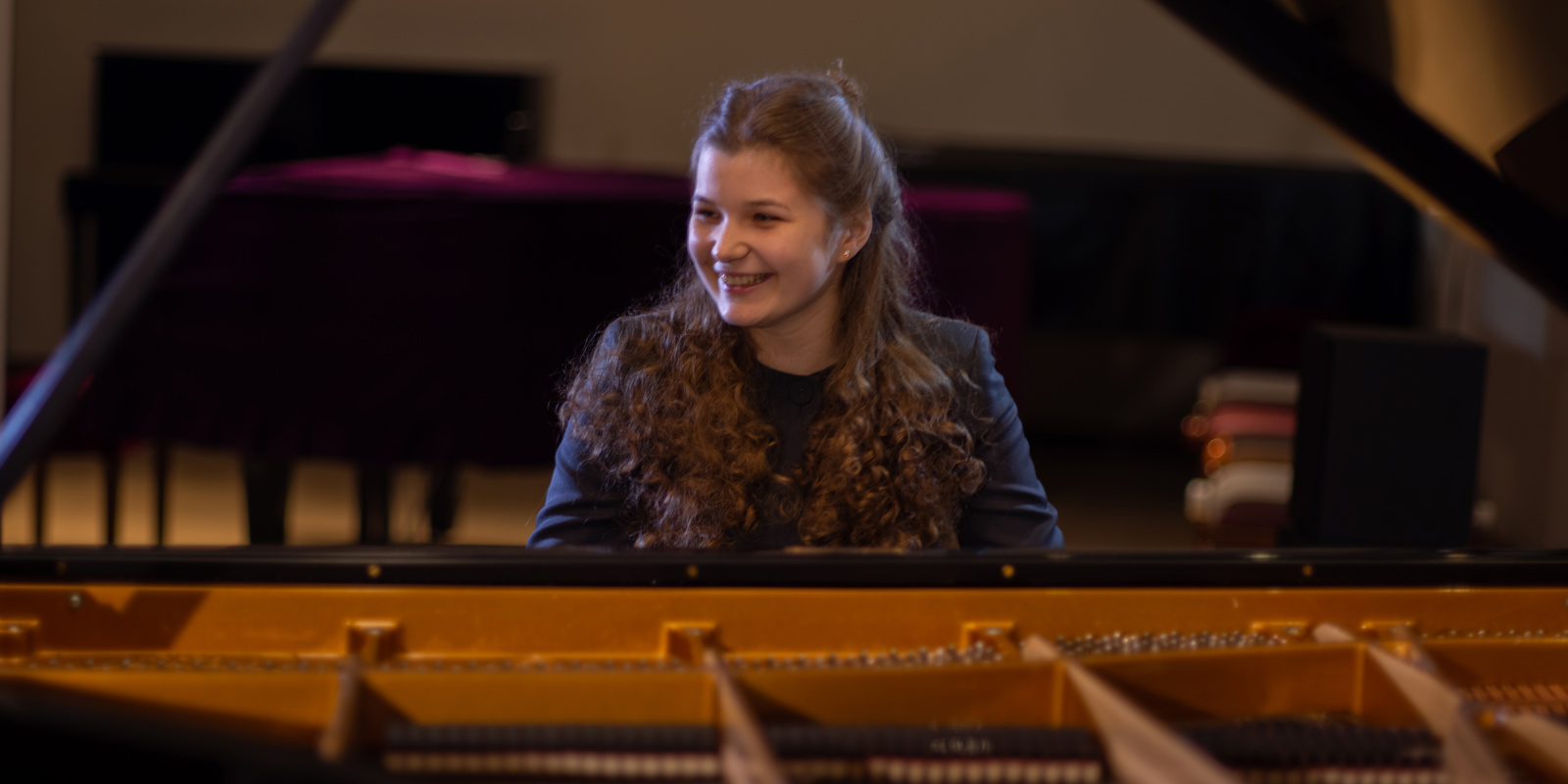 Please note: seating for this event is unreserved
Performers
If you've been around the Tyne Valley over the past year or so,  you will probably be familiar with the name of Khrystyna Mykhailicheko. She is a teenage Ukrainian pianist with a formidable talent who moved to Corbridge with her mother and younger sister (herself a very promising violinist) in 2022, shortly after the Russian invasion of her home country.  Her family's story was told in April 2023 by the Observer newspaper – you can find it here. 
A genuine musical prodigy, Khrystyna was playing Tchaikovsky's famous first piano concerto with a full symphony orchestra at the age of 14.  (See the video of this performance below.)  Since arriving in Corbridge, she has been giving recitals to capacity audiences at St. Andrew's Church and elsewhere in the region, while also travelling to, and performing in, continental Europe.  In June 2023, she played Rachmaninov's third piano concerto with Orchestra North East at Newcastle Cathedral.
Khrystyna moves to London in autumn 2023 to study at the Royal Academy of Music on a full bursary.  We are delighted that she has accepted our invitation to return to the Tyne Valley  and play for us tonight in Hexham.  She is an exceptional musician and this concert is not to be missed!
"Khrystyna Mykhailichenko is an extraordinary talent of rare maturity for her age." Jonathan Freeman-Attwood, Principal, Royal Academy of Music.  
Programme
To be announced.