I Believe in Unicorns
17 & 18 October, see booking page for times
Tickets From £10
The Main Theatre
No Future Dates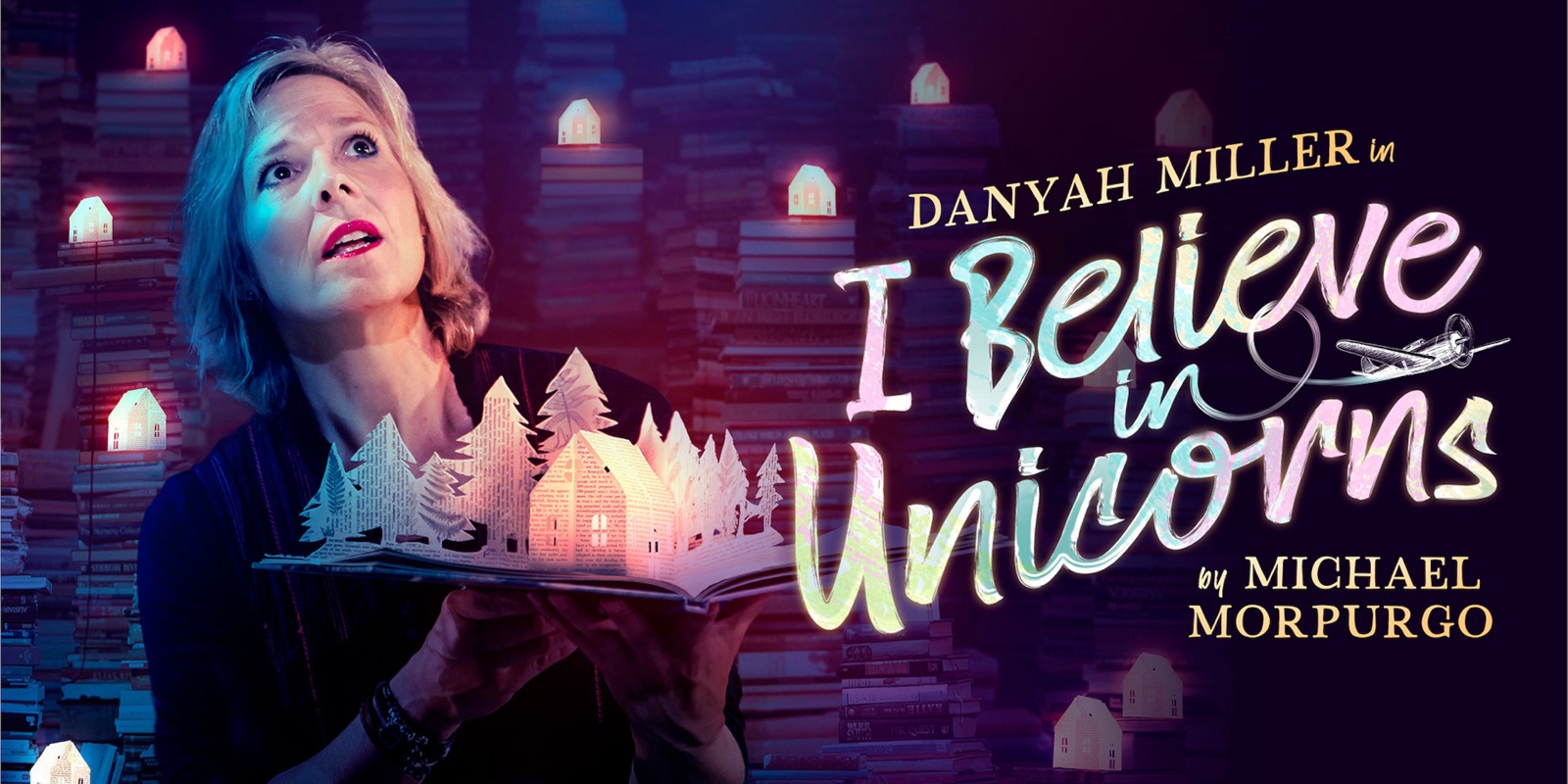 By Michael Morpurgo
Award-winning storyteller Danyah Miller brings best-selling children's author Michael Morpurgo's treasured story to life.
This intimate show is set in a library full of books that hold more than stories within their pages. It is a tale of the power of books, and the bravery of a young boy called Tomas. Tomas hates reading and school, but his world is turned upside down the day he meets the Unicorn Lady in his local library...
An enchanting and interactive production, I Believe in Unicorns, which won an Argus Angel Award for Artistic Excellence at Brighton Festival, sparks imagination in both young and old. We challenge you not to believe in unicorns after joining Tomas' spellbinding journey.
"Danyah's performance is a tour de force. The show is moving and memorable, a glorious example of the magic of storytelling. I didn't like it, I loved it!" Michael Morpurgo
Book Swap
The Tuesday 17 October, 6pm performance of I Believe in Unicorns also includes a 'book swap', for which audience members are invited to bring along a favourite children's book (for ages 6 and upwards) to help form part of the stage set at the beginning of the show. At the end the children are invited to swap their book for another one and so have a new story 'from the library' to take home with them.
Photo credit: The Other Richard