Hey Diddle Diddle
2 - 24 December, see booking page for times
Tickets From £9.50
Studio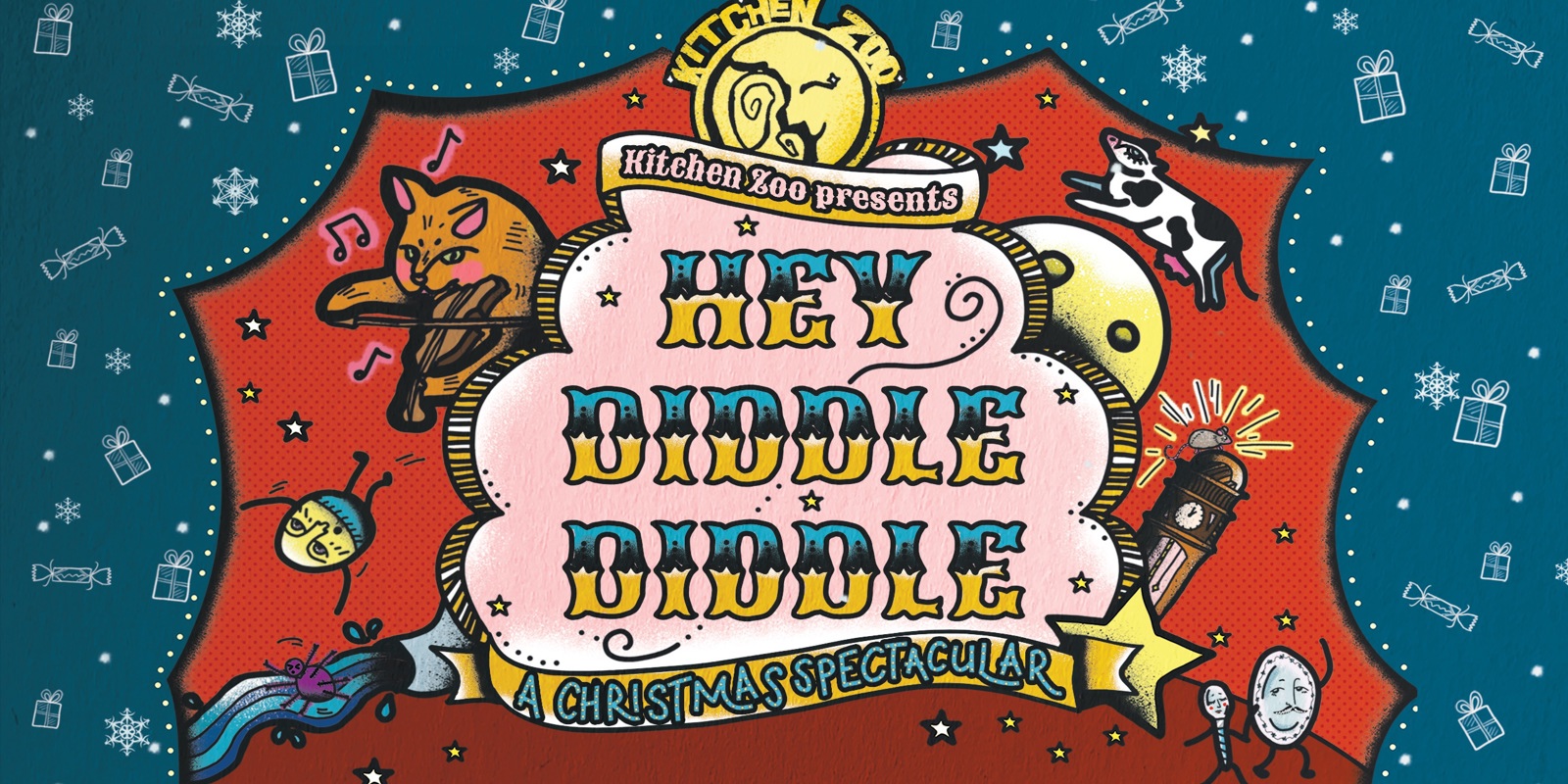 Main Information

Creative Team

Relaxed Performance Info
A Christmas Spectacular!
This Christmas join your favourite nursery rhyme characters as they climb up the waterspout, twinkle like diamonds and jump over the moon…
The lights are on, the stage is set, time to meet the stars of our show. Roll up, take your seat, for this Christmas treat, we are rhyming and raring to go!
With original music, puppets and lots of festive jokes and fun from the company that brought you The Three Bears at Christmas.
For under 6s and their grown-ups.

Every performance is relaxed, making it an ideal introduction to theatre for children aged 6 and under and their grown-ups. For more information on what a relaxed performance means, click the 'Relaxed Performance Info' tab above.
Written and Devised by Hannah Goudie-Hunter and Bob Nicholson
Performed by Lauren Waine and Matthew Nicholson
Directed by Bob Nicholson
Original Music by Tim Dalling
Musical Arrangement and backing tracks by Jeremy Bradfield
Design by Imogen Melhuish
Puppets by Georgia Hill
Lighting Design by Richard Flood
Produced by Sophie Fullerlove
Sound design by Sophie Teasdale
ALL of Kitchen Zoo shows are advertised as 'Relaxed Performances'
What is a relaxed performance?
You are welcome to make noise.
There will be a variety of seating, sit wherever you feel comfortable, carpets, cushions or chairs.
You can move about and wiggle, there's no expectation to sit still.
There are no blackouts, we will always have lights on in the space.
You can leave the space and re-enter at any time.
If you or someone from your group needs to see the space before the performance it can be arranged, just ask at Box Office.

Kitchen Zoo makes work specifically for young audiences and we know that for some people our shows might be a first theatre experience. In knowledge of this we aim to create a welcoming, comfortable and relaxed space so that you can best enjoy the show.

If you have any questions or additional access requirements, please let us or the venue know and we will do our best to make it a positive experience for you.