Head Set
Tuesday 10 October, 7.30pm
Tickets From £10
Studio
No Future Dates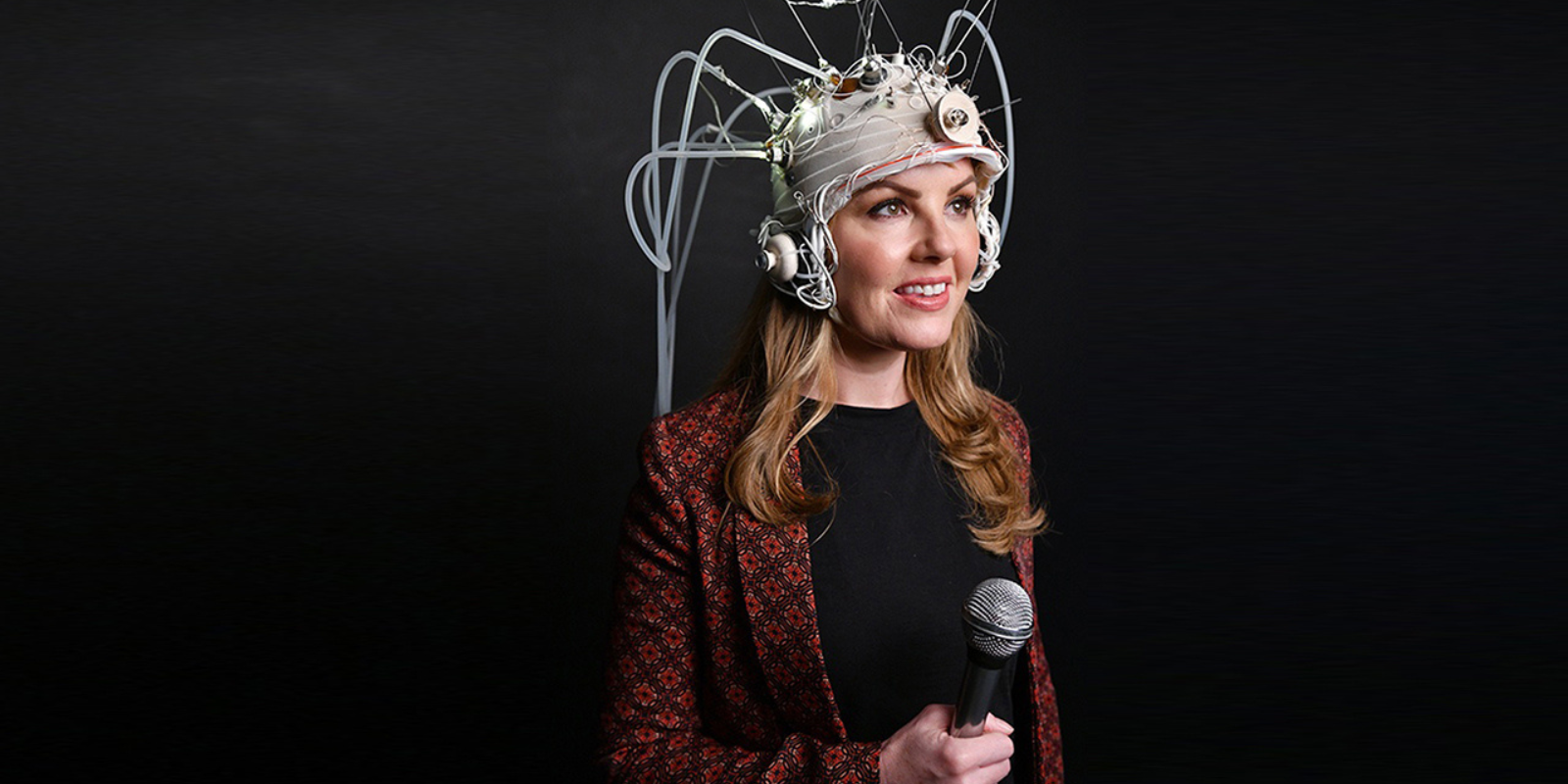 Selected as one of the best shows to see at the Edinburgh Fringe by Time Out and The Times. 

Head Set is a theatre show that explores amateur stand-up comedy and how to make peace with our divergent and messy brains.
Victoria Melody, deciding to quit her career in theatre, turns to her Plan B: the thing she's always secretly known she'd be brilliant at… stand-up comedy. She embeds herself into the amateur stand-up scene, a world with its own rules, cultures and behaviours. Problem is, stand-up is much harder than it seems and Victoria's has always struggled with communication and words. In her mind she sounds like a genius but what comes out of her mouth sounds like a baby, a baby woman.
Driven by an ambition to become a better stand-up, she seeks out help from a speech and language specialists, leading to a string of diagnoses and finds out at the grand old age of 40 that she's neurodivergent. Using wearable technology and working with a neuroscientist they make a revolutionary discovery that might be a natural cure for ADHD. Head Set is a hilarious, insightful and surreal odyssey.