Beneath Our Feet Exhibition
23 September - 11 November
Tickets: Free
Gallery Two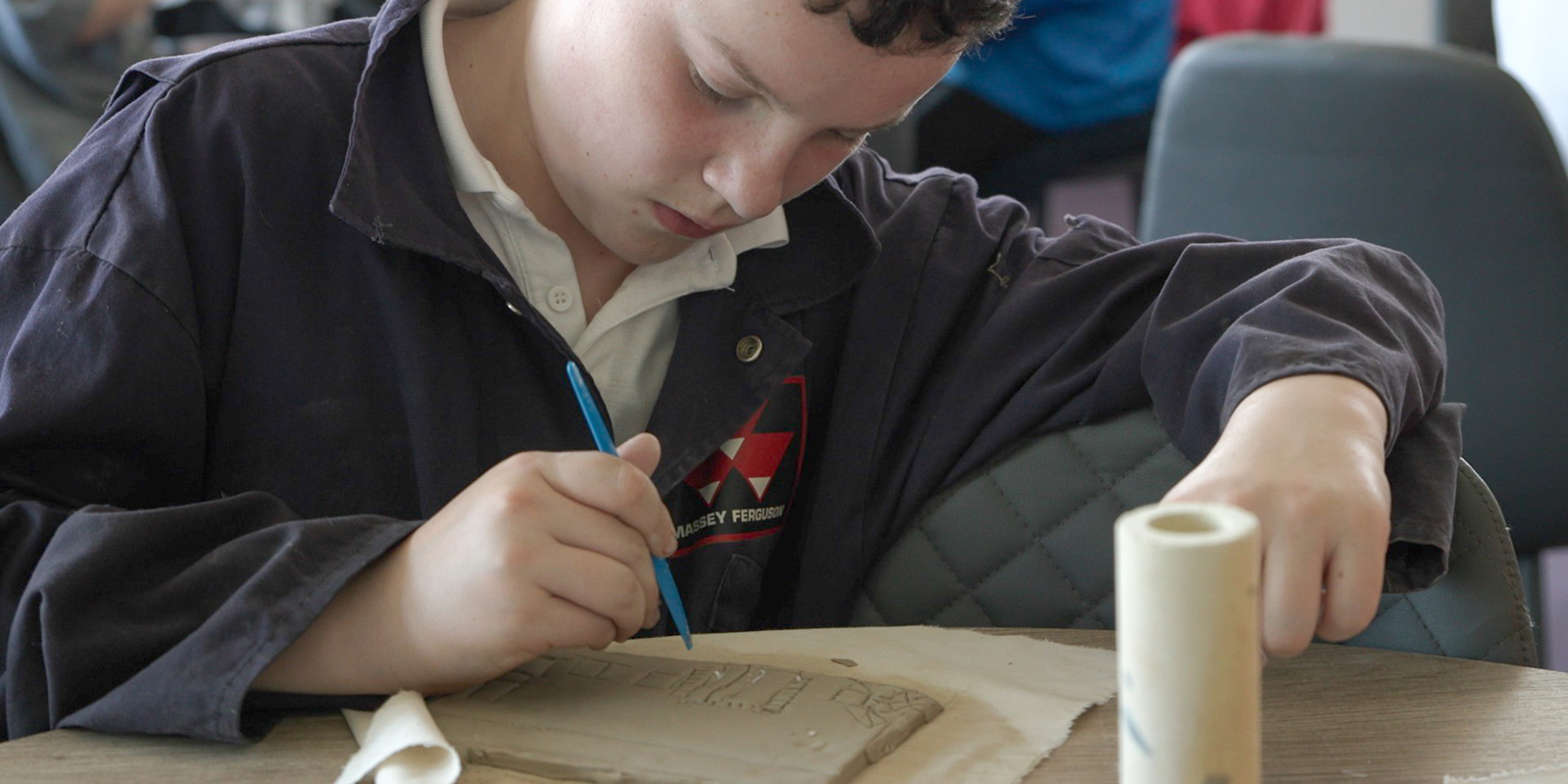 Queen's Hall Arts were successful in securing an Everyday Heritage grant from Historic England and funding from Ray Wind Funds to work with schools in the Haydon Bridge Partnership on Beneath Our Feet. The project explored the hidden histories of local working-class people involved in historically heavy industries.
This exhibition is a display of the artwork created as part of the project.
More about Beneath Our Feet...
Children and teachers chose four artists to collaborate with to unearth stories linked to the mining and quarrying heritage of the area, including lead, coal and mineral mines. This history is now nearly invisible within the rural landscape. We have explored the everyday lives of the workers and their families, as well as the impact of the industry on the region and beyond. 
Co-creation was at the heart of this project. This means that the pupils and staff had a voice in choosing the artists. When the artists and class were matched, the children and artists collaborated to create work that was meaningful to everyone. 
We asked each school to research the historically heavy industries in their area to find out about the people who worked there. In the first sessions, the children shared their research with the artist, and then through discussion, drawing, singing and drama workshops, the pupils began to co-create their artworks.
The aims of this project were...
For new generations to explore and know the working class heritage of our rural landscape. 
For children to have a deeper connection to their local heritage through the inspiration of real artists' creative process. 
For teachers and pupils to gain experience in recruiting and working with professional artists.
The artists who worked with the schools were...
Becky May is a visual artist based in Bardon Mill who works in ceramics, textiles and illustration. Becky worked with Allendale, Greenhead and Henshaw CofE Primary Schools.
Calum Howard is a music facilitator, songwriter and music producer. Calum worked with Greenhaugh, Whitfield and Wark Primary Schools. 
Robin Webb is an animation artist and digital filmmaker. Robin worked with Bellingham Middle and Primary, Shaftoe Trust Academy and Newbrough Primary School.
Zoe Connel is a theatre maker and facilitator who devised, wrote and recorded audio stories for this project. Zoe worked with Otterburn, Kielder and Greenhead Primary Schools.
Queen's Hall would like to thank...
Historic England and the Ray Wind Funds CIC Local Initiatives Fund for funding the project.  
The pupils and staff of the Haydon Bridge Partnership of schools, for their enthusiasm and commitment to the project. 
Staff and volunteers from The Heritage Centre Bellingham for their support.  
Debbie Beeks for leading the project and bringing this exhibition to fruition.