Baby Boppers
Tuesday 24 October & Thursday 16 November, 11.15am - 12pm
Tickets From £3
Studio
No Future Dates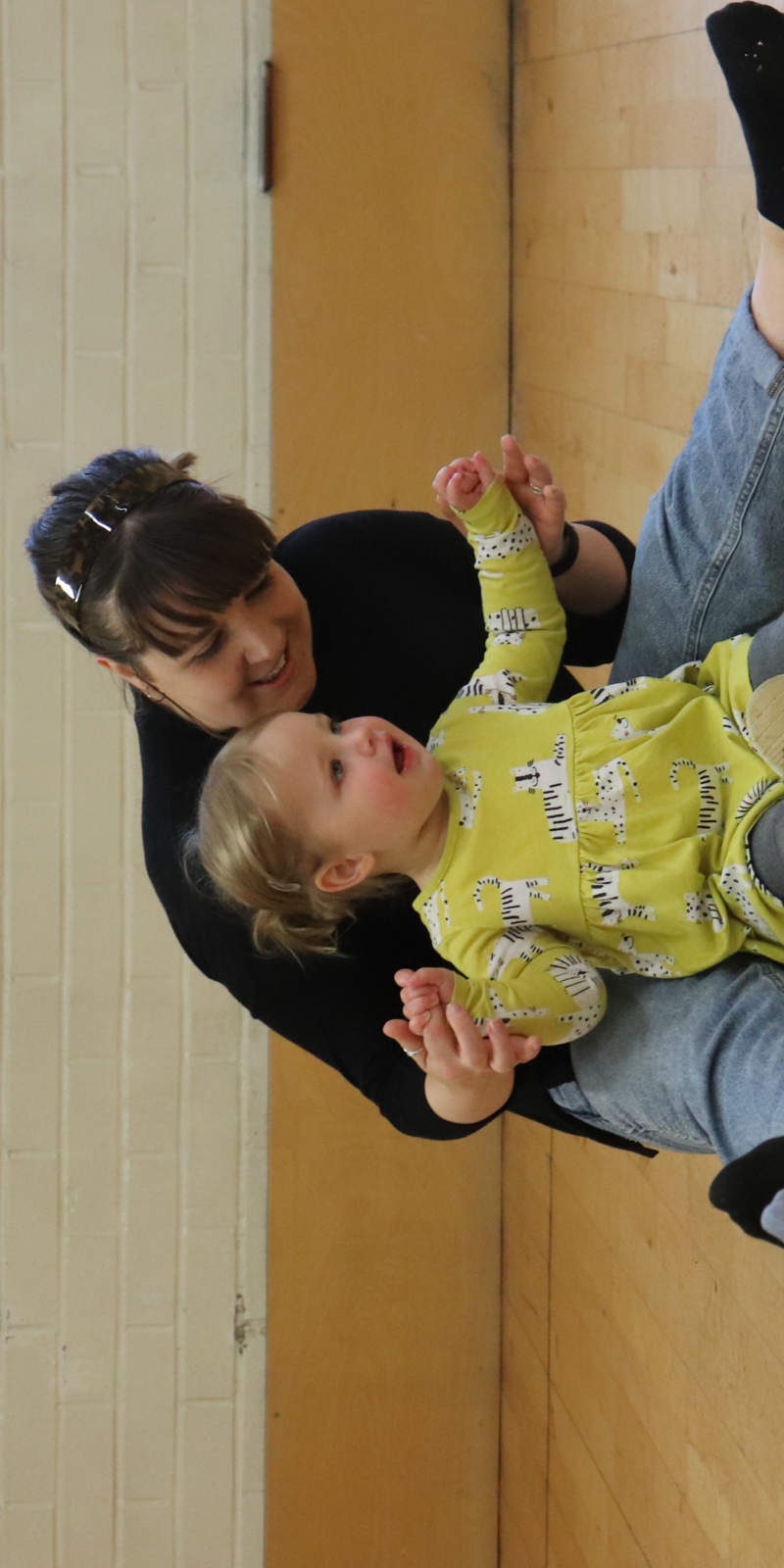 Set your imagination free at Baby Boppers.
A fun, imaginative dance class best suited to walking age toddlers, with sensory instruments, dancing and musical instruments.

Tuesday 24 October
Inspired by Queen's Hall's current Exhibition, The Tiger Who Came to Tea, we'll explore the much-loved story through songs, music and movement play. 

Thursday 16 November
Inspired by Kitchen Zoo's Hey Diddle Diddle that comes to Queen's Hall this December, we'll explore the favourite nursery rhymes as part of this session.

Coming together for a little boogie and an opportunity for mum, dads and grandparents to dance with their little ones. 

This session will be led by Beth Veitch
Beth is a dance maker, facilitator and movement practitioner based in Newcastle upon Tyne.

She began her dance training at Dance City and has an MA in Dance Performance from the University of Chichester. Beth has performed both in the UK and internationally with various dance companies and has a range of teaching and facilitation experience, working within schools, colleges, care homes, community settings and charities.

In 2021, Beth was a recipient of The Charlotte Grant Early Career Artist Award and was commissioned by Dance City to create 3 short films. This marked the beginning of a choreographic practice, now developing under the name Beth Veitch Dance. Beth's first live work Waiting on It toured to Queen's Hall in Autumn 2022 and was selected to be performed at Reykjavik Festival 2023.

Beth has recently created a film Waiting for a Hug with a mature movers group based in Berwick-upon-Tweed which has been screened in theatres, cinemas and at film festivals. Amongst other artistic engagement projects, she continues to work with Tees Dance and their MoveUP programme, engaging young aspiring choreographers in the Tees Valley to develop their creative voices.

Her practice centres around creating artistic work with heart and a Northern voice, championing inclusion, brave spaces and accessibility and providing meaningful arts engagement opportunities across the North East with the core belief that every body can groove!

More on Beth's work and practice can be found at www.bethveitchdance.com